Employment Opportunities at UCPath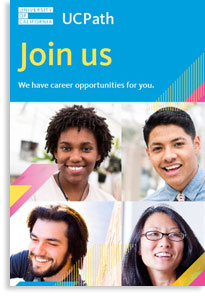 I am proud to support policies and organizations that promote job growth, especially in the Inland Empire. One such organization is the University of California (UC), which is the third largest employer in the state. A current project of the UC system is to streamline its human resources processes. The UCPath center in Riverside is an important part of this project and serves all 200,000+ UC employees. UCPath is currently hiring, and I encourage all qualified candidates to apply.
For more information on opportunities, please visit the UCPath Center Website.