January 2014 Medina Report
On January 22, Governor Jerry Brown delivered his State of the State address. I was pleased with Governor Brown's optimistic outlook for California. I am committed to maintaining California's economic stability by encouraging job creation, investing in education, and supporting a strong rainy day fund.
               
Be sure to join me for coffee later this month to discuss legislative issues and activities happening in our community.
Keep reading for information about upcoming events and other updates.
IN THIS ISSUE:
Sincerely,
Jose Medina
Assemblymember, 61st District
---
Assemblymember Medina Applauds Governor's State of the State Address
Discussing the Governor's State of the State Address with Capital Public Radio.
I applaud Governor Jerry Brown's commitment to maintaining stability and expanding opportunity in California during his State of the State Address.
To maintain stability, we must pay down our debt, build up a solid rainy day fund, as well as invest in jobs and education.
With a strong rainy day fund, we can ensure educational opportunities are protected even in lean years.
I look forward to working with my colleagues and the Governor to continue moving California forward.
---
Securing Continuous State Budget Funding Crucial for UC Riverside Medical School
The Inland Empire Counties of Riverside and San Bernardino have been hard hit by the Great Recession and are still struggling to recover. Last year, it was my number one priority to secure funding for the University of California, Riverside Medical School in order to train students for crucial jobs in the health care industry. In turn, those jobs will strengthen the region's economy, as well as improve the doctor to patient ratio in our community. 
---
Supporting Education and the Governor's Local Control Funding Formula in Riverside
I am proud to serve with Governor Jerry Brown, a Governor who supports education. I was honored to meet with the Governor and Riverside school officials to discuss the state budget and Local Control Funding Formula at the Riverside County Office of Education. Investing in education is crucial! 
---
Don't Miss Out on Affordable Health Care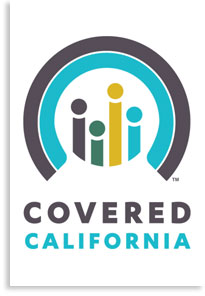 Affordable, high-quality health insurance is here! Covered California—the state's health insurance marketplace—began providing coverage on January 1, 2014.
Covered California is an easy-to-use marketplace where most Californians can purchase health coverage and cannot be denied because of a pre-existing condition.
If you still do not have health insurance because you are concerned about the cost or have a pre-existing condition, you still have time to get covered.
Open enrollment is taking place until March 2014. Don't delay. Get covered today!
Click here for more information.   
---
Apply for the Assembly Fellowship Program
Interested in state government or know someone who is? The Jesse M. Unruh Assembly Fellowship is an excellent opportunity to learn about state government by working in the Capitol and is one of the most prestigious legislative fellowship programs in the nation.
 
Last year, my office had an Assembly Fellow, Israel Landa, who is now a Legislative Assistant in my Capitol office. Reflecting on his time in the fellowship he said "The rigorous orientation and academic seminars prepared me to tackle issues I care deeply about. I am advising my Assemblymember on higher education, the environment, and housing issues, as well as staffing legislation to improve student access to career technical education."
Each year, 18 college graduates are selected for the program from an international applicant pool. Assembly Fellows spend 10-11 months gaining firsthand knowledge of the California Legislature by working in Sacramento as staff. Their duties are similar to those of legislative assistants and consultants, including, among other things, developing and researching legislative proposals, responding to constituent requests, analyzing bills, and writing speeches and press releases.
 
This is an excellent way to learn about state government and is a great foot-in-the door to state public service.
If you would like brochures on the programs or information on how to apply, please call (916) 278-6906, or you can obtain them at: http://www.csus.edu/calst/capital_fellows_programs_overview.html, please remember the deadline for submitting the application for the upcoming class is February 10, 2014!
---
Celebrating Black History Month
February is National Black History Month, a time to reflect on the experiences of this community over the country's history.
 
This year we celebrate the 50th Anniversary of the 1964 United States Civil Rights Act.
 
The Civil Rights Act of 1964 was the strongest piece of civil rights legislation ever enacted in the United States. It prohibits discrimination on the basis of race, color, religion, sex or national origin.
 
We must continue to fight discrimination in all its forms.
---
Presidents Day
Presidents Day is a celebration of the 44 Americans who have led the nation in the making of our history that started as a day to honor two of the most celebrated presidents of all, George Washington and Abraham Lincoln.
In fact, President Obama has cited Lincoln and his administration as an example of how he would like to lead during his tenure.
---

February 2014
February 8 - Riverside 35th Annual Black History Parade
10 AM- Starts at Riverside City College at Magnolia and Terracina- ends at 13th and Main Street.
 
February 22 - 3rd Annual LULAC Community Health Fair
8 AM to 4PM- Cesar Chavez Community Center 2060 University Ave., Riverside, CA.
February 22 - Coffee with Assemblymember Medina
9AM to 10AM- Margarita's Grill 12630 Perris Blvd, Moreno Valley, CA 92553.
---
Around The District And The Capitol
On Friday, January 31, I attended the ribbon cutting of UCPath in Riverside which will offer assistance to over 190,000 UC employees. (LtoR) State Senator Richard Roth, Regent Charlene Zettel, myself, and Councilmember Andy Melendrez.
I had a great discussion with students and parents representing PTA in Riverside County.
Professor Malaquias Montoya was presented with a resolution from the Latino Legislative Caucus honoring his late brother Jose Montoya for his lifetime of supporting the civil rights of the Latino community! (With Assemblymembers Luis Alejo and Mariko Yamada)