January 2017 Medina Report
Dear Friends,
I wish you all a very happy, healthy, wonderful new year!  The 2017 legislative year has begun and the Assembly is hard at work on new legislation. Keep reading for information about upcoming events and other activities that are happening in our community.
As always, if you have comments or questions, please do not hesitate to contact my office. It is a privilege to be your representative for the 61st Assembly District.
IN THIS ISSUE:
Sincerely,
Jose Medina
Assemblymember, 61st District
---
Assembly District 61 Highlights
MEET JORREL VERELLA
I'd like to introduce you to Jorrel Verella who will serve as my new District Director. Jorrel joins my team with over 8 years of public service experience. Previously, he served as a consultant at the Assembly Speaker's Office of Member Services, where he guided constituent outreach efforts.  He also has worked throughout the state on voter registration campaigns in the capacity of the Chief Deputy Statewide Director. 
I am excited about the wealth of knowledge that Jorrel brings to our office to better serve our community.
Please join me in welcoming Jorrel to Team Medina!
---
HONORING DR. MARTIN LUTHER KING JR.
On Monday, January 16 we honor the memory of Dr. Martin Luther King Jr. and his vision for equality in America.
On this day, I would like to encourage everyone to perform community service. By giving back to your community, we honor Dr. King's legacy of improving our communities and standing up for worthy causes.
If you would like to find opportunities to volunteer in our area, please contact my office at 951-369-6644.
---
ACCESS AFFORDABLE HEALTHCARE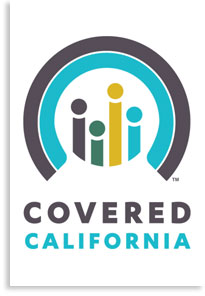 Covered California is an easy-to-use marketplace where most Californians can purchase health coverage and cannot be denied coverage due to a pre-existing condition. Open enrollment for 2017 coverage closes January 31, 2017.
If you do not have health coverage or would like to make changes to your existing Covered California plan, you can apply online or call the Covered California service center at 1-800-300-1506.
There are also workshops throughout the district to help you enroll in person.
Click here for more information or to locate a workshop near you.
Don't delay. Get covered today!
---
FUND YOUR COLLEGE FUTURE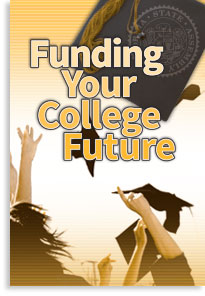 A college degree can open doors to better opportunities. But too often, finding ways to pay for that degree can be difficult.
The State of California offers financial aid to help make higher education more affordable. California's Cal Grant Financial Aid Program guarantees need-based financial assistance to every qualified student who applies. Applying is free, and you won't know what you are eligible to receive until you do so!
The only way to apply for Cal Grants and other such aid is by filling out the Free Application for Federal Student Aid (FAFSA) or the CA Dream Act Application. The FAFSA is used to apply for financial aid from the State of California, federal government, as well as direct assistance from colleges. The deadline to apply is March 2.
To help students and parents find ways to pay for college, the California Student Aid Commission has organized hundreds of free Cash for College Workshops across the state, with several in our area. At these workshops, students and parents can talk with advisors about financial aid opportunities and get help completing the FAFSA.
Click here to find more information about the programs and a full list of dates and locations for Cash for College Workshops in our area. Please call the number listed for more details on the workshop you plan to attend.
---
APPLY FOR THE ASSEMBLY FELLOWSHIP PROGRAM
Are you or someone you know interested in state government? The Jesse M. Unruh Assembly Fellowship is one of the most prestigious legislative fellowship programs in the country, and a fantastic opportunity to gain first-hand experience in California state government.
My office previously had an Assembly Fellow, Israel Landa, who is now a Legislative Assistant in the Capitol. Reflecting on his time in the fellowship he said "The rigorous orientation and academic seminars prepared me to tackle issues I care deeply about. I am advising my Assemblymember on higher education, the environment, and housing issues, as well as staffing legislation to improve student access to career technical education."
Each year, 18 college graduates are selected for the program from an international applicant pool. Assembly Fellows spend 10-11 months in Sacramento gaining direct experience in the California Legislature by working as staff. Their duties are similar to those of legislative assistants, including developing and researching legislative proposals, responding to constituent requests, analyzing bills, and writing speeches and press releases.
This is an excellent way to learn about state government and a great entry to state public service.
If you would like brochures on the programs or information on how to apply, please call (916) 278-6906, or visit: http://www.csus.edu/calst/assembly/
Please remember the deadline for submitting the application for the upcoming class is February 13, 2017 at 5:00 pm PST!
---
NATIONAL POVERTY MONTH
Last year, more than 45 million people in America lived below the poverty line. January is National Poverty in America Awareness Month, and a reminder that poverty in America has not been eradicated.
There are a number of ways to help. Many non-profits throughout the state are seeking volunteers to help those in poverty become independent and also address the underlying issues that fuel the cycle of poverty. You can donate your time, talents, or other resources to these important causes.
If you are below the poverty line, or know someone who is, please contact my office at (951) 369-6644. We can provide information about private and public programs that may be able to help.
---
VOLUNTEER BLOOD DONOR MONTH
Every two seconds, someone needs blood.
Each day, patients across the country receive over 32,000 units of blood. Many Californians generously donate blood when there is an urgent need, but blood is needed all the time for more common procedures like surgeries, burn treatments, and more. Since blood only has a shelf life of one week, there is a constant need for donors.
January is usually a difficult month for blood centers to collect donations because fewer people donate blood during the holidays. This can put blood inventories at critical lows. In many parts of the country, blood centers are currently on "critical" appeal.
With that in mind, the month of January is being sponsored by the American Association of Blood Banks and the American Red Cross as National Volunteer Blood Donor Month.
To find a donation center near you, please call my office at (951) 369-6644 or enter your zip code at the American Red Cross Website.
---
January 16, 2017 - Dr. Martin Luther King Jr. 24th Annual Walk-a-thon
Sponsored by the Black History Committee, this 3.5 mile walk will begin at Stratton Community Center and end at White Park.  Registration begins at 7:30 a.m and is $15 per person. The walk will begin at 10 a.m. Click here for more information.
---
AROUND THE DISTRICT
It was great to reconnect with folks in the community during my annual Holiday Party and Open House. We also collected over two dozen books to donate to charity!
I enjoyed my visit to Central Middle School in Riverside where I met with administrators, teachers, staff, and students.
It was a privilege to honor Barbara Van Tomme, a Library Clerk at Riverside Community College, for an incredible 50 years of service.
---